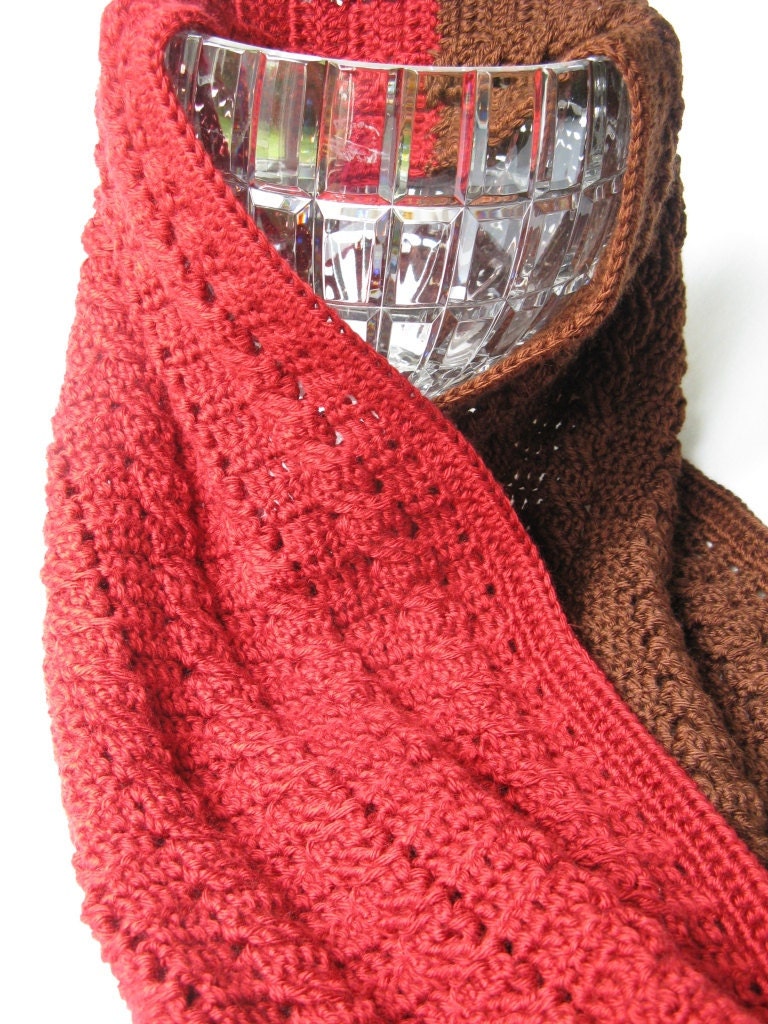 This amazing crochet cable scarf will blow you away! It's extra wide and extra long for a wrap to hold you through all types of cool or cold weather. If you're looking for a great scarf that wears well, this is it! This
crochet cabled scarf
is incredibly stylish for both man or woman.
This crochet piece will get noticed because the colors pop and the texture makes it unmissable. Made with 100% soft acrylic yarn, it's warm enough for Fall and Winter. The texture of the cables gives the scarf a heft without being too heavy.
This scarf measures:
Length: 50+ inches
Width: 10 Inches
I'd love to hear what you think of this piece. Is this scarf something you'd wear? Can you think of another color combination? Your thoughts are important to leave me comment! I'm looking forward to hearing from you.
Special Note: Don't forget to come by our facebook page and "Like" us to be the first to receive coupon codes, contest announcements and special treatment! http://www.facebook.com/yarnobsession
For more scarves:
Click Here