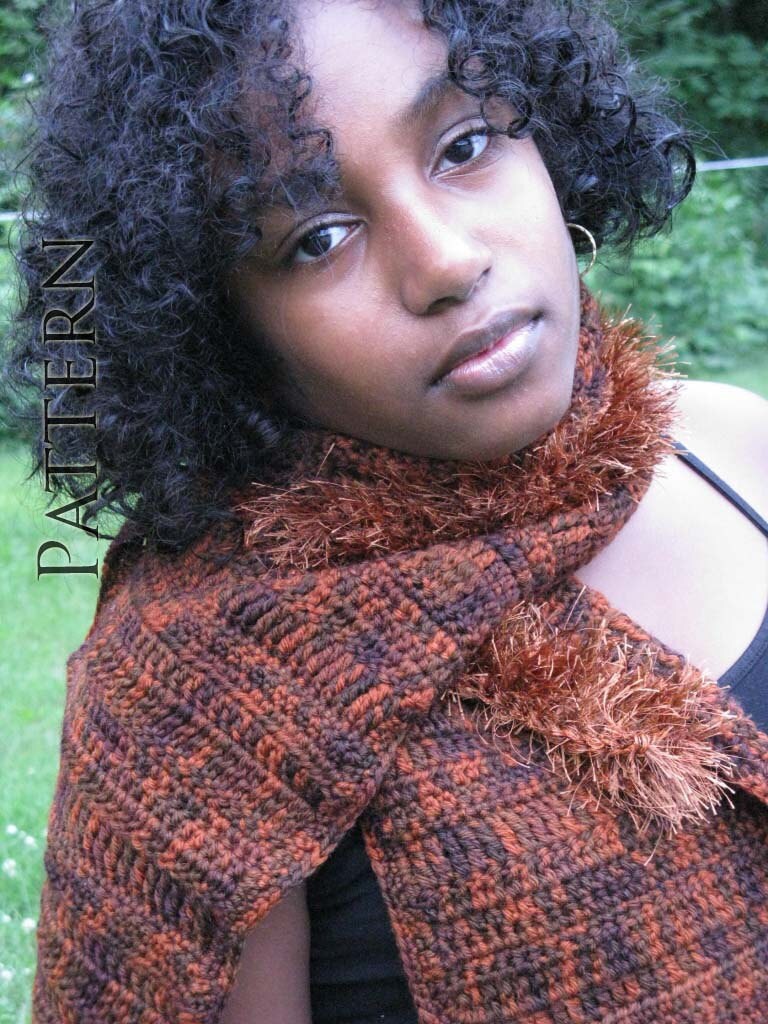 ***Receive a FREE download of this pattern booklet by signing up for our blog feed via feedburner --->***
Learn to crochet and practice your stitches while making yourself a really cool crochet scarf! This crochet scarf project is perfect for the beginner because it helps you master several of the basic crochet stitches needed and helps you learn to read patterns. Getting the hang of both those skills will make crochet a joy!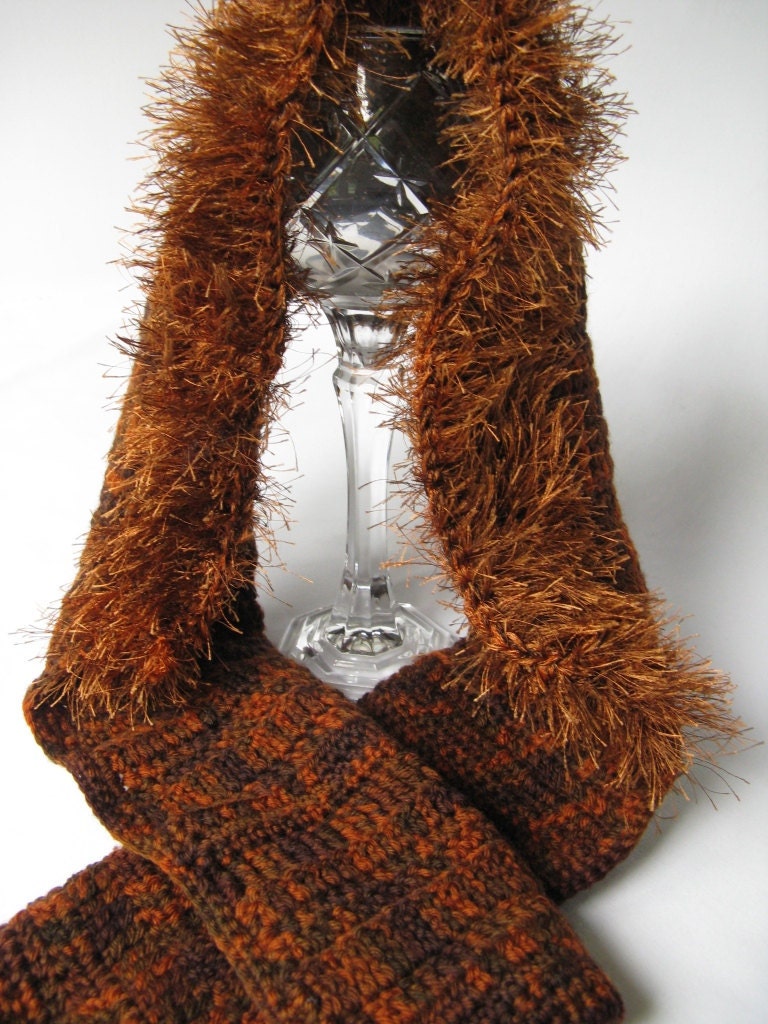 The crochet stitches used in this project are fully spelled out for you, as well as their abbreviations so you can easily practice and learn to read a crochet pattern. They are also linked to video instructions designed to also help you visually learn crochet!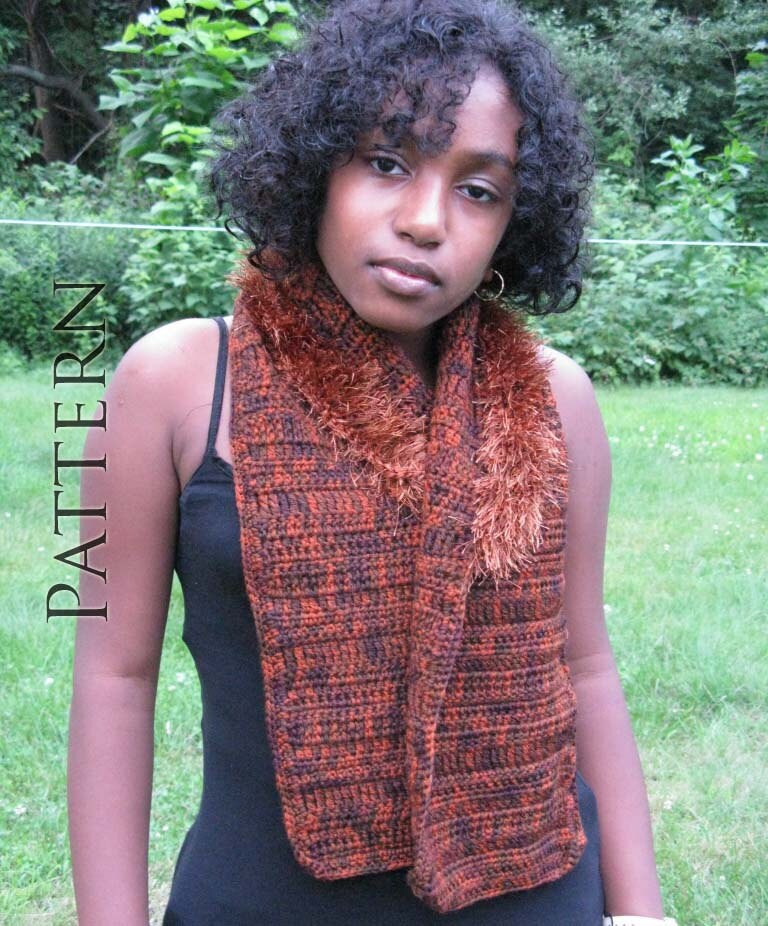 The yarn used in this prototype is "Dad's Famous Chili" from
See Jayne Knits
shop at Etsy. You'll love this yarn if you decide to use it, however, this pattern is designed to be used with any basic worsted weight yarn.
If you have any questions, contact me! I'd also love to hear what you think of this patter or scarf color in the comments below!
For more crochet patterns:
Click Here
Special Note:
Don't forget to come by our
Facebook page
and "Like" us to be the first to receive coupon codes, contest announcements and special treatment!