Last week we started on the Tunisian stitches with the
Tunisian Simple Stitch
. This week we're going to continue along the Tunisian line and show you how to do the Tunisian Purl Stitch. The Tunisian Purl Stitch builds upon the Tunisian Simple Stitch and creates a fabric that looks a lot like the purl side of a knitted garment. This is one of the stitches used in both my newly released patterns, The
Tiny Cables Wristwarmers
use this stitch to create the ribbing effect of the cuff as well as the
Basketweave Wristwarmers
. Both patterns allow you to practice the stitch in an easy setting.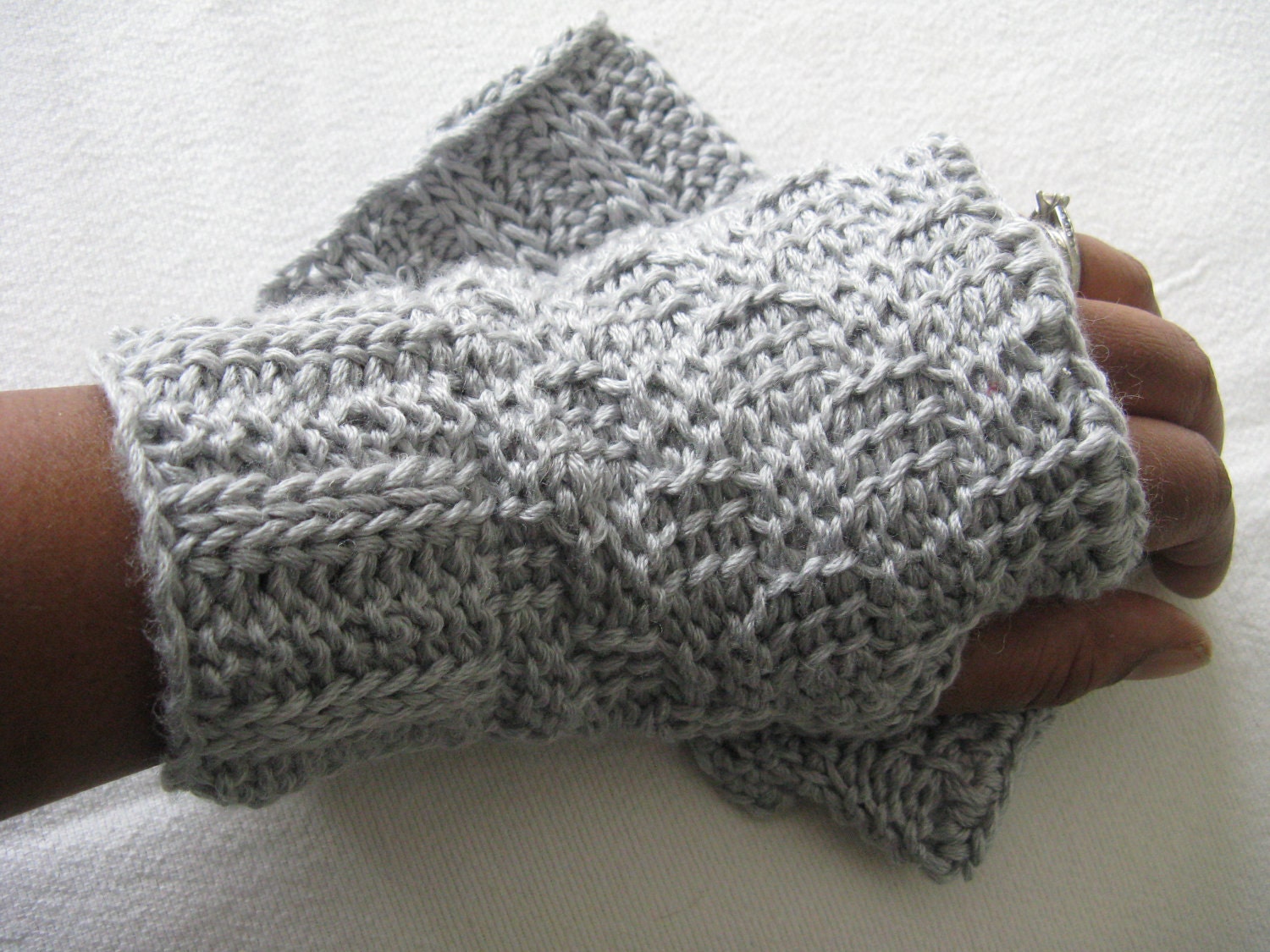 Basketweave Wristwarmers
I hope this video helps you better understand the directions for the Tunisian Crochet Purl Stitch and gets you on the way to creating beautiful "fusion" pieces. This video can be found at my
YouTube channel
along with all the other videos I've showcased here on the blog. I'd love to hear your feedback. Do you have a stitch you're currently struggling with or would like to learn? Leave me a comment, maybe I can get a video done to help.